Overview
Established in 1988 as a privately owned and operated firm based in Toronto, Ontario, Millworks Custom Manufacturing (MCM) has worked with leading architects, designers, and corporations to realize the development of custom environments for national and international brands and institutions.
MCM is recognized as a leader in custom millworking and fabrication, and has established a reputation for craftsmanship, flexibility, aggressive delivery schedules, and the precise execution of complex, high profile projects.
The Problem
Unbreathable welding fumes were generated from welding different products. MCM's facility faced the challenge of limited floor space and required a system that would address this concern. Due to this limitation, individual units for each of their 6 stations were not a practical option.
The Solution
Diversitech sold MCM six (6) extraction arms connected to an Filterhawk Cartridge Dust Collector in order to extract fumes at the source – their welding tables.
Because the Filterhawk Cartridge Dust Collector is a centralized system, it requires far less floor space compared
to 6 individual fume extraction units.
Conclusion
This customer was pleased with the Filterhawk solution as it addressed space limitations while effectively removing dangerous welding fumes at the source.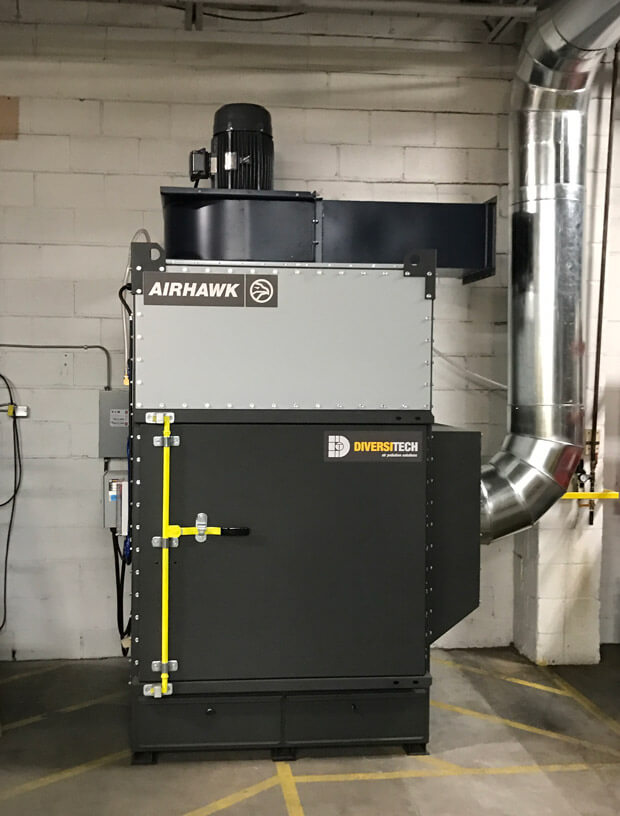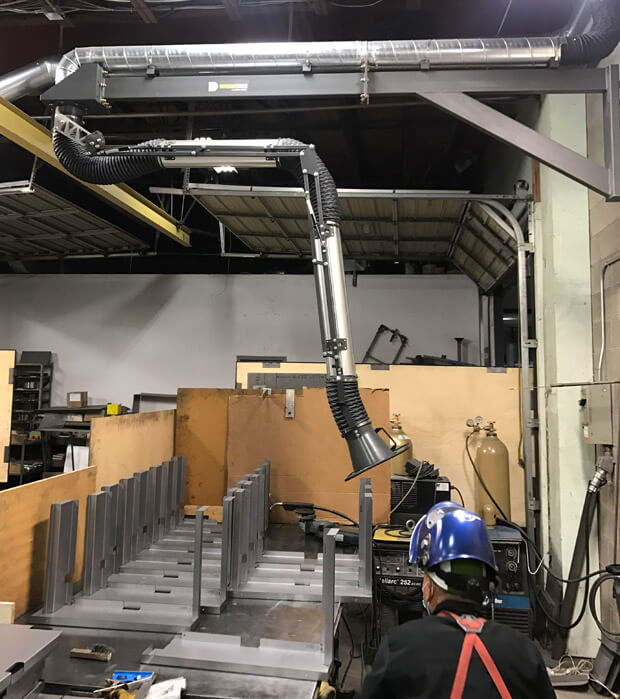 ---
Popular Products for Metal Working