3D Printing & Additive Manufacturing Dust is Unbreathable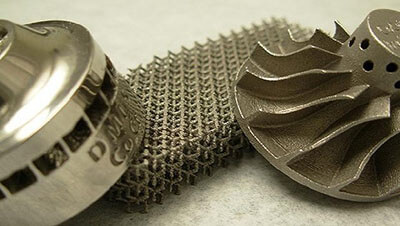 Additive manufacturing continues to experience rapid growth as companies invest in 3D printing equipment capable of producing plastic and metals based parts. The 3D printing process generates toxic fumes and airborne dust when operators are post-processing and finishing parts.
Different additive processes produce various kinds of fumes and VOCs, such as plastic ABS, Nylon and PLA fumes which can produce a strong odor and toxic vapors. The sanding and deburring of metals such as stainless steel, aluminum, cobalt, titanium and magnesium produce dangerous airborne dust and mixing metal dust presents a combustible dust hazard.
Several industries from the aerospace, automotive, consumer goods as well as the consumer electronics industry require 3D printing equipment for use in rapid prototyping or for complex production parts. One of the most overlooked aspects of 3D printing is how to handle the particulate that is created from sanding, deburring and finishing 3D printed metal and plastic parts.
How to Protect Yourself
Diversitech offers a complete line of finishing dust collection solutions for the 3D printing market to ensure the safe capture and collection of plastic and metal particulate. Our recommended air filtration equipment includes self-contained downdraft tables, wet downdraft tables for combustible dust as well as custom engineered systems. Whether you are looking for a single operator portable solution or a multi-operator modular installation, Diversitech's application engineering group can produce proposal drawings and custom design a system to suit your exact needs.
Contact us today for more about how we can help.
---
Popular Products for 3D Printing